Majored in sociology and psychology, graduated from the University of Oregon.
Through the knowledge of specialized courses, she knows how to communicate with students and help them to achieve success. Her skills in communicating, organizing and discretion will allow her to be a counselor in the College Counseling Office.
During the period of college, and she has had working experience to be a teaching assistant in the International Student Office and department of Sociology. After graduation, she worked as an Overseas Study Consultant and is responsible for university application and making study abroad plans. According to the professional knowledge of sociology and psychology, she taught students about American culture, and improved students' speaking skills.
Now, she is a college counselor in NAIS, in charge of G12 students' applications. She hoped that her major and working experiences could promote students achieve dream schools.
When she finishes working, and she likes hiking, reading, watching movies to relax, and learning different culture by exhibitions.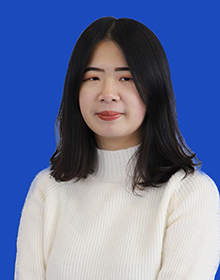 Lily Zhao
Entrance Consultant Of Shanghai Nome School College Counselor