Education:
Bachelor of Arts, Shanghai University and master of Arts, Fushan University, Japan
Career:
Nina he is a passionate and professional educator who is delicated to Fine Art. she understands the various needs of students drawing on her own experience teaching overseas and locally, and she is devoted to innovative art lesson that consisted by both eastern and western art culture.
With a master's degree in fine art both from Fine Arts College of Shanghai University and University of Toyama of Japan. After many years of learning art , and participated in art exhibitions inside and outside,she has a strong belief to convey the beauty and the peculiarities of art to students that art can come from yourself. and during the education progress she inspire students to be the best creator of themselves, she believes that not only students but also teachers must try to be the best version not for other else. She keeps students show their open mind participating in immersion program so that all students can be embedded in school events , and take advantage of knowledge to broaden horizon and perception and activate their audacity of image .
During weekend she like to watch art exhibitions, enjoy life and make art works. And nina likes listening variety of music, and likes watching comics and animation. for her Art is life.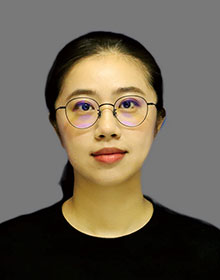 Nina He
Pure art tutor