Academics

Three Integrated Standards

Chinese Standards + Common Core State Standards + AP

Chinese Standards + Common Core State Standards + Fine Arts Courses

Chinese Standards + IGCSE + A-Level

Curriculum Development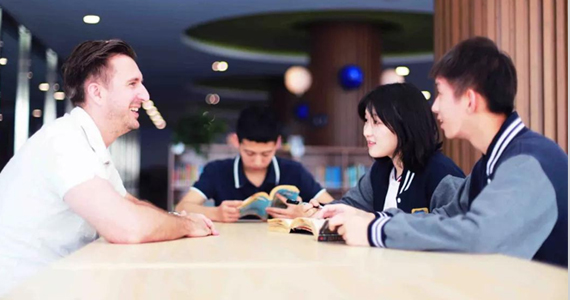 Data Management System
The School Pal integrated system runs through all aspects of student learning at school, including learning task layout, assignment submission, attendance management, grades, teacher feedback, etc. Information is available in real time to keep all stakeholders informed at all times.
Integration of Curriculum
The IGCSE Foundation as a high school preparatory bridging stage study, combined with the local Chinese syllabus in Shanghai, strengthens student English ability, lays a solid foundation for science and chemistry, and lays a solid foundation for high school stage learning; high school students can choose different courses freely according to their future academic plans. They can choose American high school courses (refer to Common Core State Standards of the US states) + AP; British IGCSE + A-Level courses; art direction special courses. With the learning of Chinese middle school core courses, students will be exposed to Chinese and Western learning styles.
The IGCSE Foundation is a preparatory course that is suitable for students who are about to enter IGCSE, which can help students adjust to the pace of learning in advance. Not only will there be a lot of opportunities for English learning and practice, but they will also learn some basic IGCSE course content in advance.
NAIS Offers
1.Small class teaching

No more than 25 students in each class, so as to better take care of each student.

2.Data based curriculum design

Data gained from Achieve 3000 and NWEA MAP tests guide teachers in personalizing curriculum to meet the diverse needs of individual students.

3.Differentiation of curriculum materials

All teachers are encouraged to prepare differentiated resources that meet the needs of their students. Increasing levels of some subjects are also available such as Chemistry 1, Chemistry 2.

4.Personalized teaching within the class

The Achieve 3000 Reading platform is available to all students and teachers. This program offers personalized reading materials that match the student reading levels. Students are also grouped by ability giving teachers more opportunities to create lessons that are accessible to the whole class.

5.Engaging class load

Students can choose elective courses based on their interests.

6.Project based learning

The project-based teaching policy encourages students to learn autonomously through practical inquiry.
Planning Requirements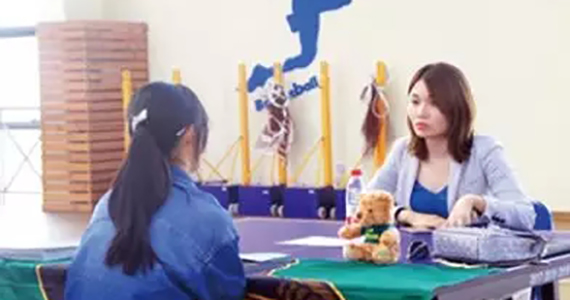 1. Teachers in all content areas are required to complete curriculum planning documents.
2. These documents include yearly curriculum maps, weekly lesson plans, vocabulary lists, project plans, parent letters and more.
3. This is done to ensure that classes are organized and efficient.
Multiple Assessments
1.NAIS uses a combination of academic and moral education assessments to encourage whole student development.
2.The Academic assessment includes but is not limited to: 1, classroom performance; 2, homework; 3, formative and summative evaluation and MAP testing.
3.Different subjects can be adjusted based on the content area.
4.ClassDojo classroom management tools are used to record classroom behavior, moral education, and to offer rewards for positive be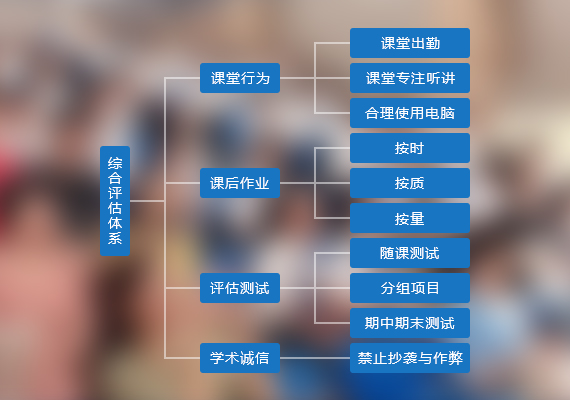 *Note:
NWEA MAP (Measures of Academic Progress) is an online intelligent testing platform based in the United States. It is an adaptive testing system that measures student ability in Math, Science, Reading and Language Usage. Similar to the GMAT test, MAP test scores are recognized by international schools worldwide. MAP was developed by Northwest Evaluation Association(NWEA). NWEA is the largest educational evaluation organization in the United States and a global non-profit educational service organization. NWEA has more than 40 years of experience in elementary school to high school assessment. It is highly recognized by the major American school assessment and certification associations, and cooperates with 100 college research institutions such as Yale University, Massachusetts Institute of Technology, Columbia University and the US State Department.
ACHIEVE3000 is a leader in online literacy courses in the United States. It is used by millions of students around the world to help students improve their listening, speaking, reading and writing skills that align with TOEFL standards and prepare for MAP and other standardized tests. It provides English reading proficiency tests and tailored reading content that gradually increases in difficulty to improve student reading comprehension skills. Its content covers geography, history, news, technology, entertainment, sports, biology, characters, and more.
ClassDojo is an advanced classroom management tool in the United States. It builds a real-time communication platform for teachers and parents. Teachers share real-time information through comments, photos and videos to help parents see student learning activities and growth in the classroom at anytime and anywhere. In addition, it can also guide parents to give children the correct guidance at home to strengthen what they learn in school.